Products
Try-Sox Disposable Foot Socks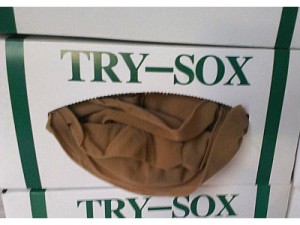 Disposable Foot Socks in user friendly packaging – available in Natural or Black.
Select your own brand new sock from a tissue type box when trying on shoes in store.
Single-use Try-Sox are HYGIENIC.
One sock per customer – one size fits all – making them a great selling aid.
Try our very popular hygienic disposable foot socks today.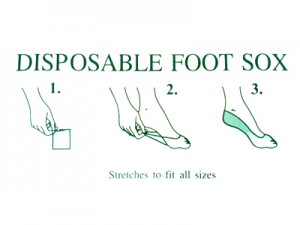 Buy Try-Sox $130 per carton
12 boxes per carton
100 socks (50 pairs) per box
1200 socks per carton
Just allow your customers to select a sock from the box. The sock is then easily placed onto the foot, slightly stretching to fit all sized feet.
The shoe can now be placed on the foot without concern for soiling the shoe.
Try-Sox – Black
Try-Sox – Natural
We also have knee length socks available in natural. There are 60 socks (30 pairs) per box. Price $16 per box.

A New Range Has Arrived…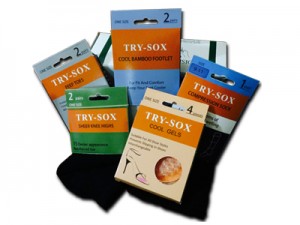 Due to popular demand, in addition to our great range of Try-Sox Disposable Foot Socks and Knee Highs, we have just launched some exciting new products in the Try-Sox range: Cool Gels, Cool Bamboo Footlets, Compression Socks, Sheer Knee Highs and Peep Toes. These new products are available for order online today.
Please note the minimum required order is 10 packs of any individual product.
Try-Sox Cool Gels
4 pieces • One size • $2.30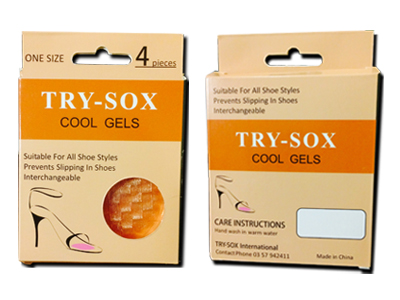 Sheer Knee High
2 pairs • One size • $1.10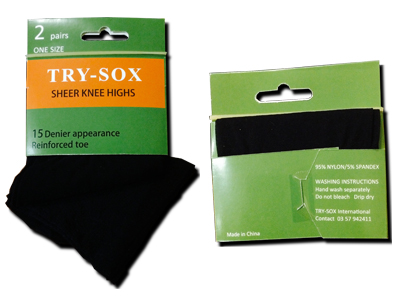 Peep Toes
2 pairs • One size • $1.30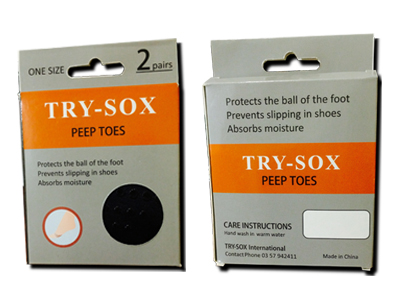 Compression Sock
1 pair • Size 9 – 11 & Size 10 – 13  • $2.50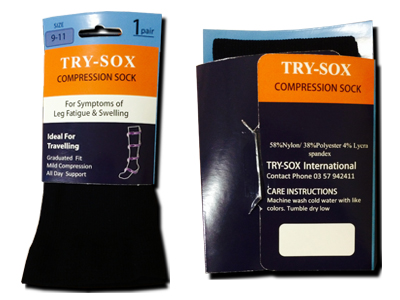 Cool Bamboo Footlet
2 pairs • One size • $1.40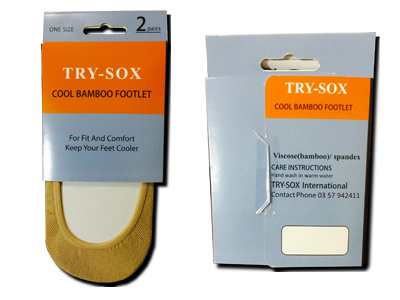 Would you like to place an order?
Simply complete our easy online order form.
Order Now
Please note prices include GST but exclude shipping.